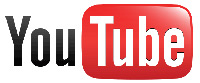 Patron:
Title Partner: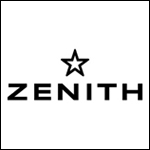 Strategic Partner:

Event Partners:

Excellence partners:



Media partners:




24 hours of Elegance 2016, edition number seven, awaits you as of September 1st to 3rd at the Royal Palace in Belgrade for the Opening gala, Belgrade Waterfront for Salon of Excellence and Grand Casino for Concours d'Elegance. A weekend to remember in the southeuropean capital of cool!!!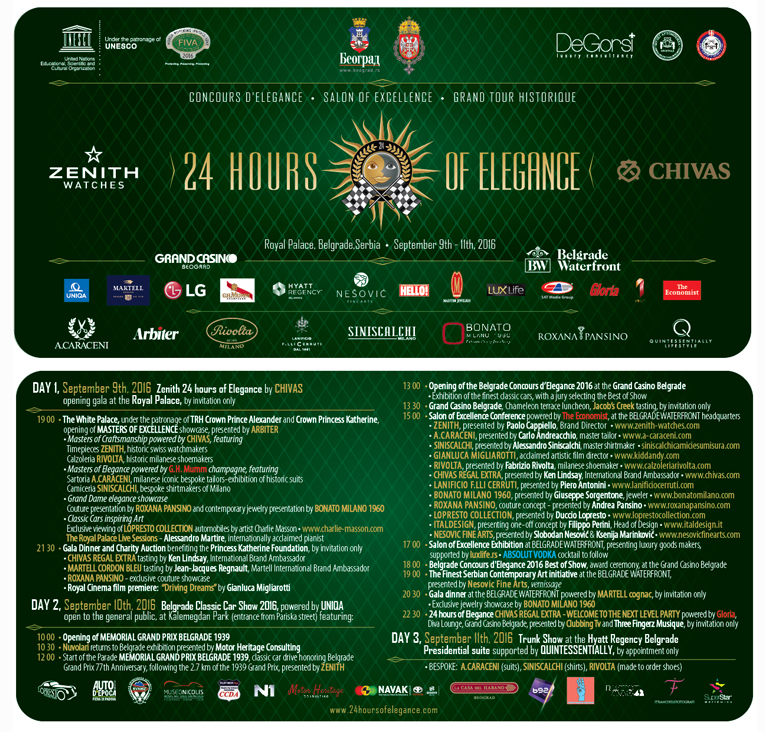 City of Belgrade hosted the sixth edition of the finest classic car and culture of excellence event in Southeast Europe, the "24 hours of Elegance - Concours d'Elegance & Salon of Excellence", from September 9-11, in partnership with Grand Casino Beograd and Belgrade Waterfront and in synergy with Serbian Federation of Historic Vehicles (FIVA Member), strongly supported by the City of Belgrade, Museum of Automobiles and in cooperation with the Tourist Organization of Belgrade (TOB). The event is be held under the patronage of the Royal Family of Serbia.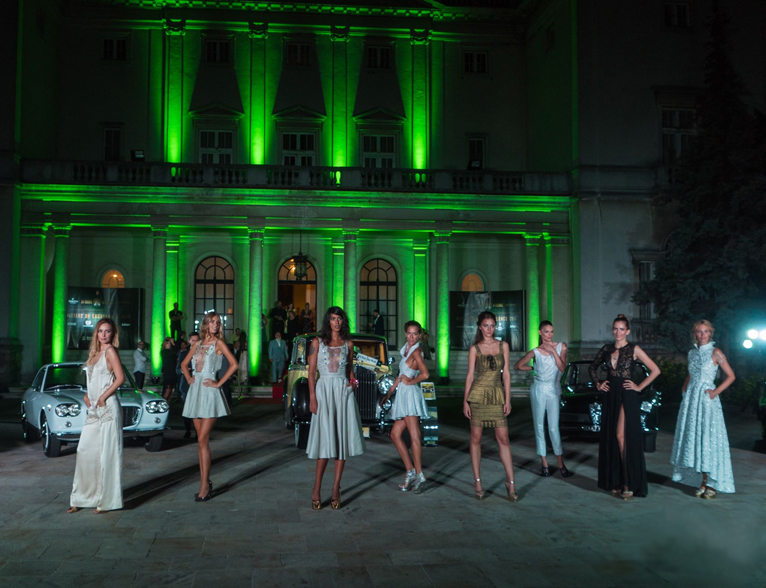 Zenith 24 hours of Elegance by Chivas, is a FIVA World Motoring Heritage Event under patronage of the UNESCO. It is international event dedicated to the prestigious brands, which are the synonyms of supreme quality manufacture and craftsmanship of details.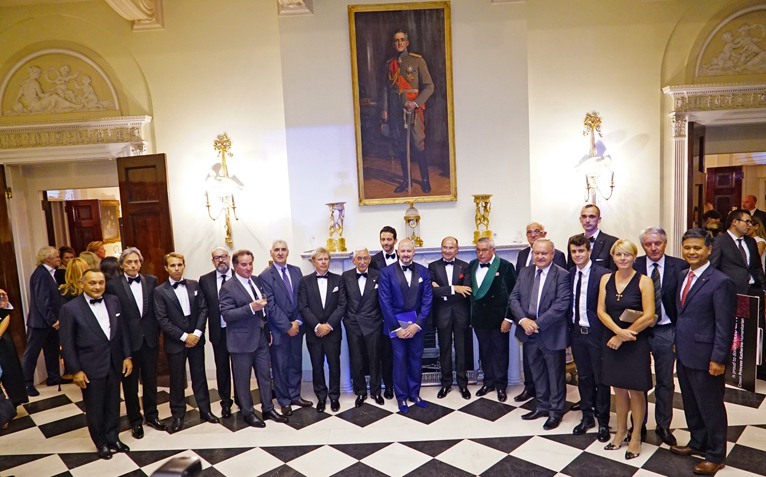 Gathering commenced at the White Palace, on Friday, September 9, 2016, with the opening of MASTERS OF EXCELLENCE exhibition, presented by the renowned ARBITER magazine, dedicated to the Milanese style. Presented were supreme maisons, renowned for their artisanship, such as A.CARACENI bespoke tailors.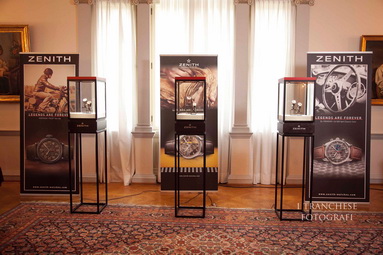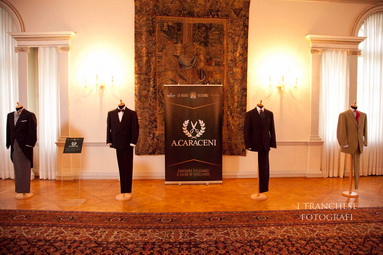 Superb gentlemen's shoes RIVOLTA, finest handmade shirts by SINISCALCHI, and the exclusive cloth makers Lanificio F.lli CERRUTI, with support of G.H. MUMM champagne.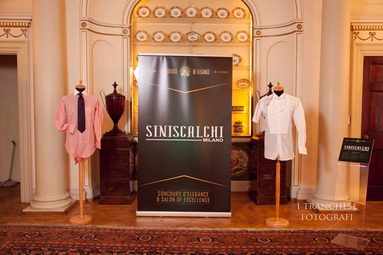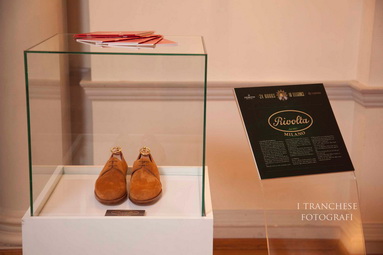 Splendid suits and shirts of Milanese masters were paired with excellent hand made ties by local artisan MARUSKA whose list of clients include King of Sweden, Prince of Wales and President Putin.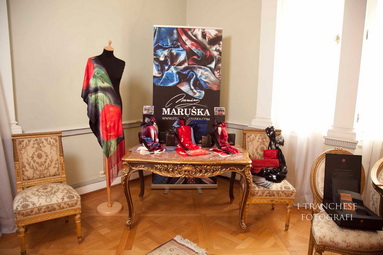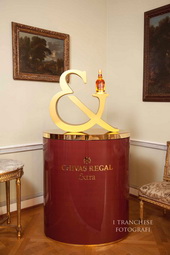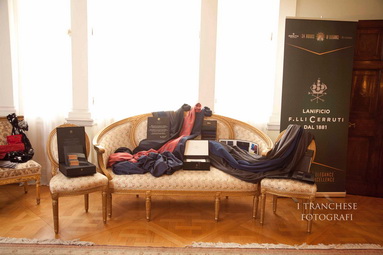 Simultaneously, KEN LINDSAY, CHIVAS international Brand Ambassador, took VIP guests for tasting of CHIVAS REGAL Extra, at the Royal Library. Complementing its collection of premium blended Scotch whiskies, Chivas Regal Extra is one of the richest, most generous tasting blends within this category, crafted for those who look for more (*The first new expression in non duty-free channels/airports)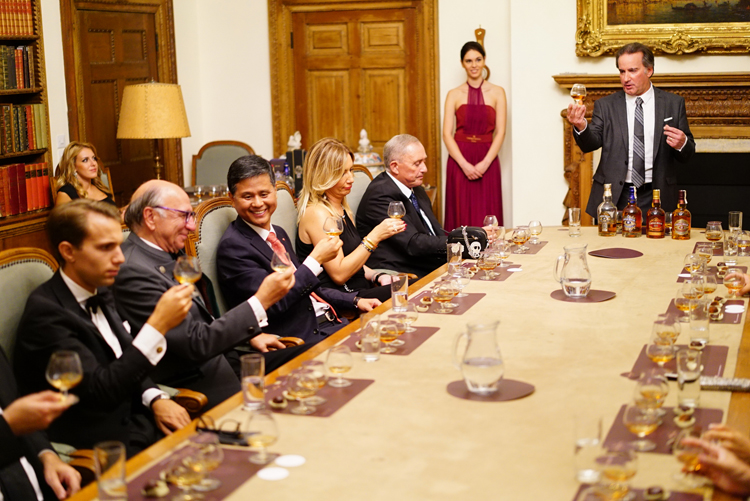 This year's edition was dedicated to the extraordinary ZENITH timepieces, who for more than 150 years is bringing style and substance to the wrists of sartorially minded men and women. This year Zenith has presented 3 iconic new watches that showcase the vintage, craftsmanship and the passion have never been so current and in sync with the future.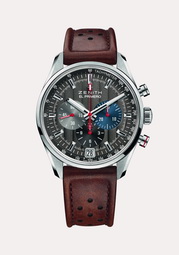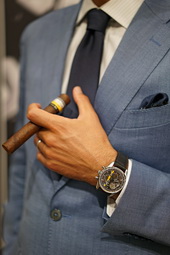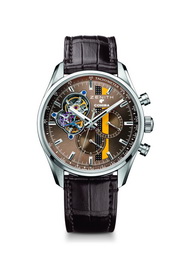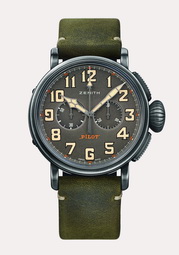 The El primero 36'000 vph classic cars, eloquently epitomizes Zenith's involvement in this world of sophistication and sport, where speed and performance are highlighted by exceptional exteriors. At the heart of its brushed steel case hums a high-precision mechanism: the legendary El Primero chronograph. The ultimate route to timeless elegance! Zenith's rich heritage, tradition, passion and pursuit of excellence reflect the legacy of its slogan "Legends are forever" that is strongly underscored at the 24 hours of Elegance event.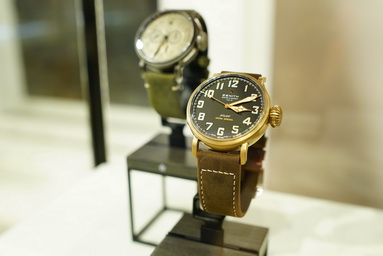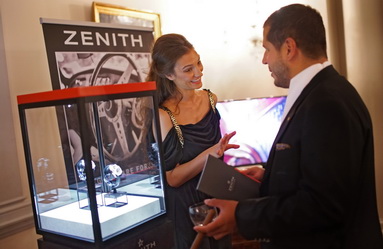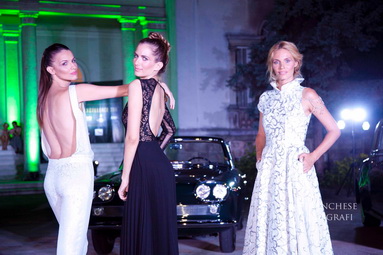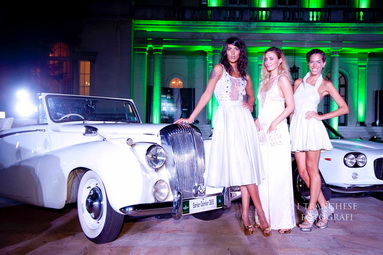 At the Royal Palace, guests enjoyed the live performance of young Italian star - pianist & composer Alessandro Martire, while the second part of the event will included charity auction followed by the presentation of the refined jewelry designer BONATO 1960 and couture show of ROXANA PANSINO.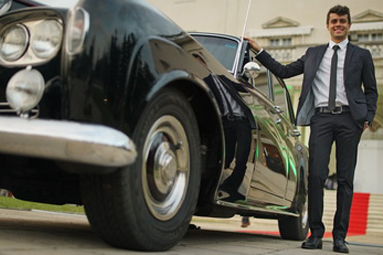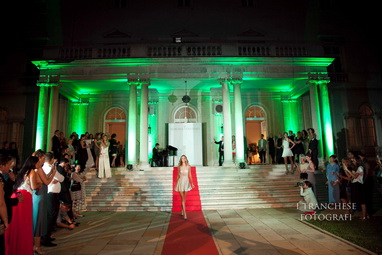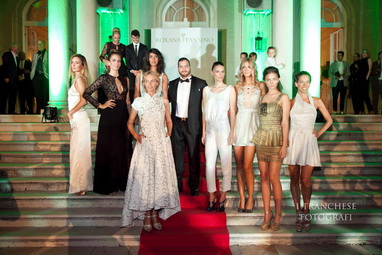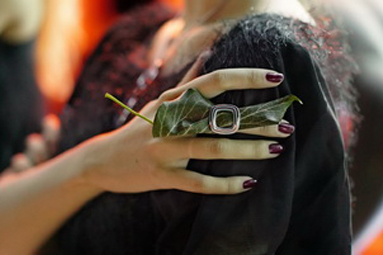 At the auction, the renowned consumer electronics company LG donated its latest model LG OLED TV 4K, to the charity foundation of Princess Katherine.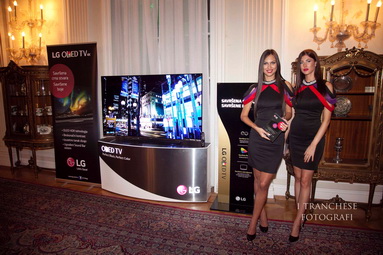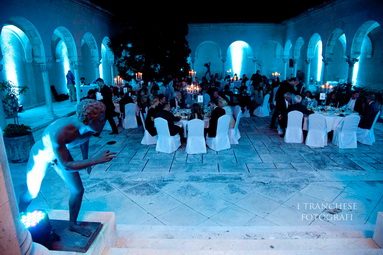 After dinner, the celebrated Cinema hall of the Palace, hosted the screening of "Driving Dreams" directed by Gianluca Migliarotti, the world famous film director.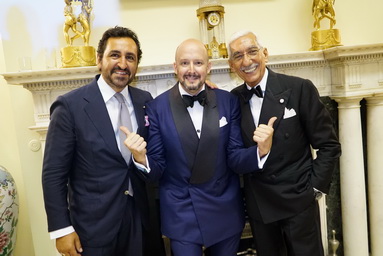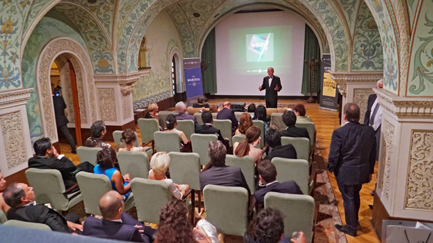 A special accent was placed on presentation of famous Maison of cognac-MARTELL, when Jean-Jacques Regnault, Martell International Brand Ambassador, revealed a full refinement of this supreme brand, with an exclusive tasting of the legendary Martell Cordon Bleu, the cognac for true connoisseurs.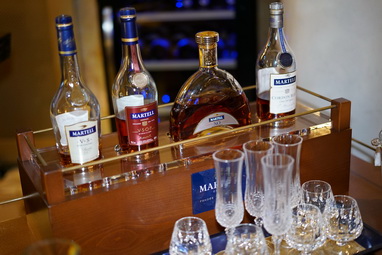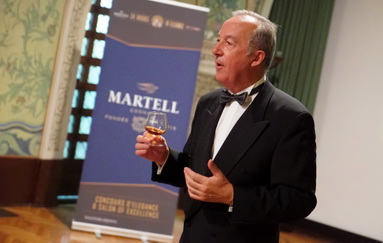 Saturday, September 10 was marked by "Belgrade Classic Car Show 2016", presented by ZENITH and in partnership with UNIQA insurance, when automobile star-cars, owned by the reputable international and local collectors were on display. The opening was followed by "MEMORIAL GRAND PRIX BELGRADE 1939", a unique Tour Historique parade of the most beautiful automobiles, racing on the same route of the famous 1939 Grand Prix racetrack around Kalemegdan fortress, where the last pre war race took place.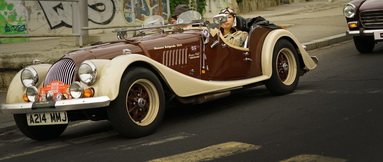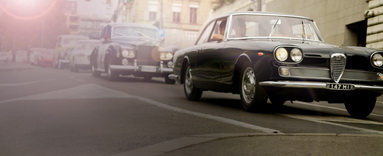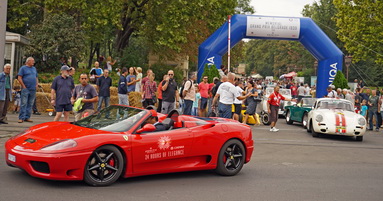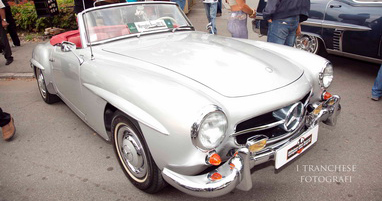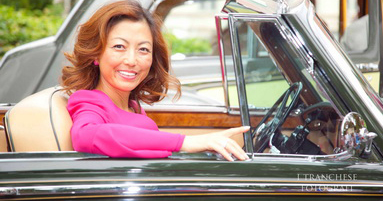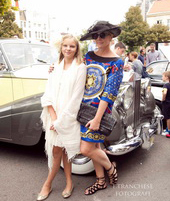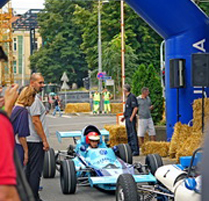 Grand Casino Beograd hosted, for the sixth year, the prestigious car show "Zenith Concours d'Elegance 2016", exhibition of the most beautiful models of classic cars. These splendid cars were evaluated by the professional jury presided by Giuliano Bensi, president of the Tuscan Classic Car Federation CAMET, who selected the best ones in different categories. The afternoon culminated with the award ceremony of the coveted "CHIVAS Best of Show 2016" award.
 •  COLLEZIONE LOPRESTO, presented by Duccio Lopresto, won the Chivas Best of Show with splendid 1960 ALFA ROMEO 2000 Sprint Praho Touring
•   Best in Class of Cabriolets, was 1963 Rolls-Royce Silver Cloud III Drop-head, of world renowned collector PAOLO BIANCHI
•  His Excellency Ambassador Alfredo D'Angieri won Best in Class Gentleman cars with his famous Rolls-Royce Silver Wraith from 1957, winner at the Concours dElegance in Florence just a few months ago
•   Best in Class Racing Cars went to Franco Lombardi with a racing PORSCHE 356
•   Special jury prize went to an amazing 1951 Barker DAIMLER DB 18 cabriolet, of renowned Slovenian collector Saso Hrovat
• Another Special jury prize went to Bora Nastasic and his 1960 Buick Electra 225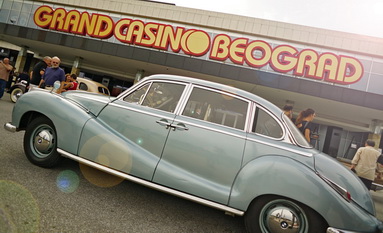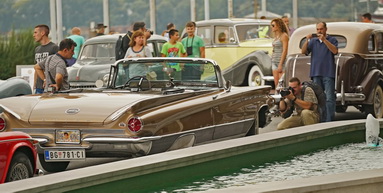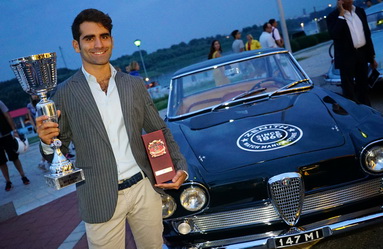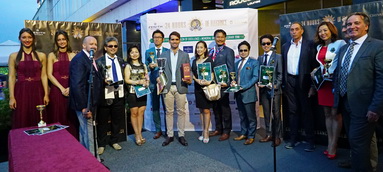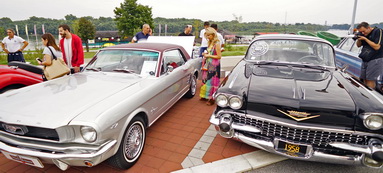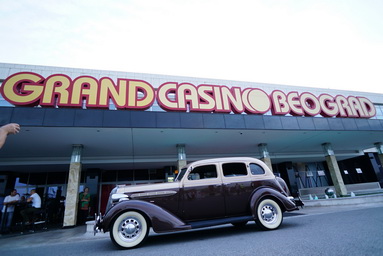 During the Memorial, our partners from Motor Heritage Consulting and DVG Solving, presented a special segment titled Nuvolari is back to Belgrade, in presence of members from the City Council of Mantua( birthplace of Tazio Nuvolari), the Museum 'Tazio Nuvolari', the 'Scuderia Tazio Nuvolari' and the AMAMS (the Associazione Mantovana Auto e Moto Storiche 'Tazio Nuvolari'). For the first time ever – the last private Nuvolari car, a FIAT 1400, bought by Tazio Nuvolari in 1950, the last vehicle registered directly at his name, that is on permanent display Tazio Nuvolari Museum in Mantova (Italy), came to Belgrade. Special participation of a motorcycle collectors from Slovenia, organized by SVAMZ and GROM Motorcycle Museum has been one of highlights of the Memorial Grand Prix Belgrade 2016 edition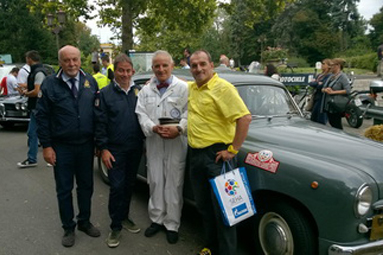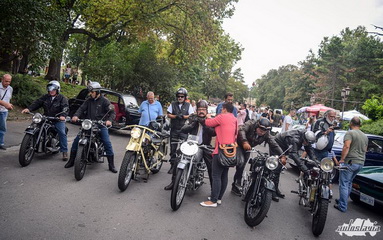 The second part of Saturday, September 10, at the beautiful hall of BELGRADE WATERFRONT gallery, was dedicated to the "Salon of Excellence", held in partnership with The Economist and with support of ABSOLUT vodka and
LUXLIFE.rs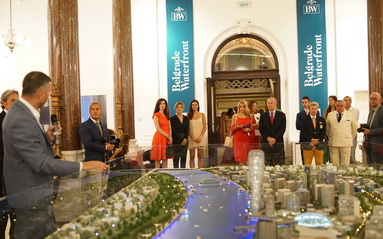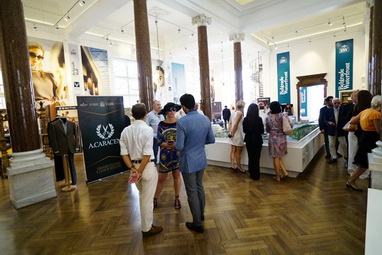 At the conference and exhibition of superb handmade objects, panelists introduced prestigious Maisons from the entire world, such as:
ZENITH – exclusive wrist-watches, who celebrated amazing collaboration with COHIBA,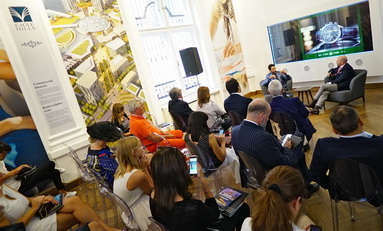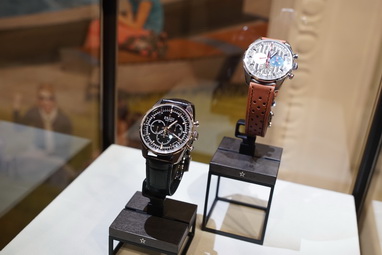 A.CARACENI tailors, masters of bespoke suits – symbols of men's elegance and milanese style whose master tailor Carlo Andreacchio was with us.
Calzoleria RIVOLTA, a hundred years old milanese shoemakers, was presented by CEO Fabrizio Rivolta, maestro who designs superb men's shoes and successfully couples beauty with functionality.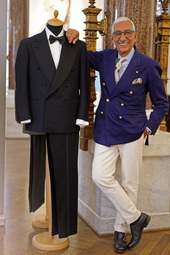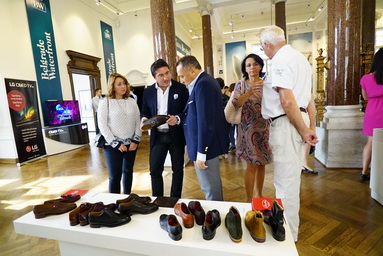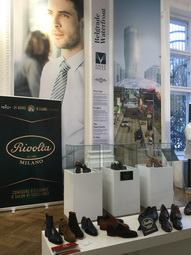 Special guest was the maestro of luxury handmade shirts, Alessandro SINISCALCHI who present their most exclusive models.
KEN LINDSAY, CHIVAS international Brand Ambassador, presented the secrets of the latest member of Chivas Regal family - CHIVAS REGAL EXTRA.
Lastly ladies segment was covered by beautiful presentation of jewelry by BONATO MILANO 1960.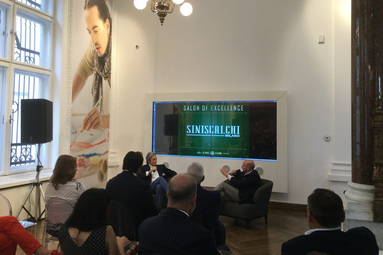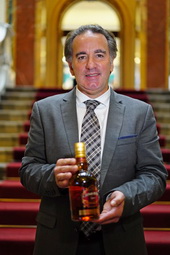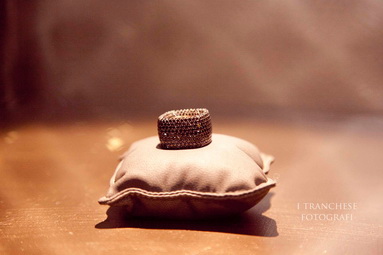 Latest addition to our event was the Contemporary Art segment, in cooperation with NESOVIC FINE ARTS gallery, who showed some of the stars of art-world of Southeast Europe hailing from Belgrade.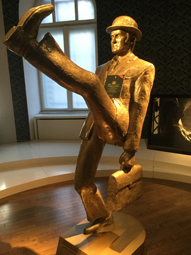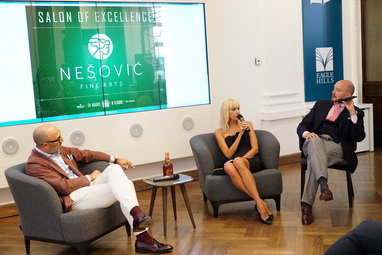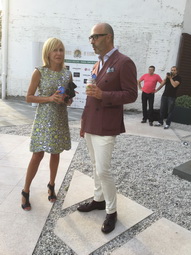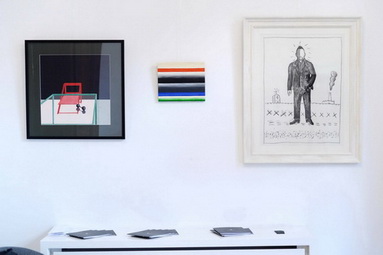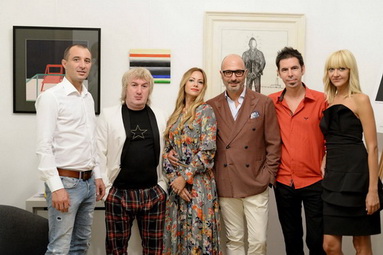 In the evening an exclusive VIP gastronomic event took place, with tasting of Martell cognacs and food pairing, at Belgrade Waterfront. The dinner was hosted by Jean-Jacques Regnault, Martell International Brand Ambassador, who revealed a full refinement of this supreme brand. With a specifically designed menu perfectly paired with different Martell cognacs, this dinner was a real treat for the senses, a true fusion of drinks and cuisine.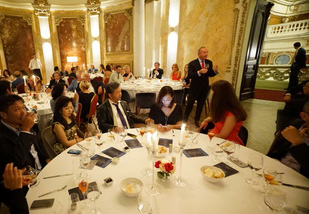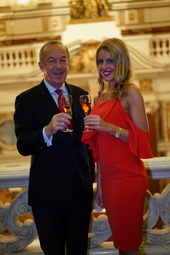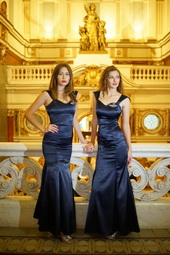 The 24 hours of Elegance - 2016 edition - had its official wrap up with a spectacular "CHIVAS REGAL Extra - Welcome to the next level party " in the marvelous ambience of Diva lounge in Grand Casino Beograd, in partnership with Gloria magazine, Clubbing TV and Three Fingerz Musique of Duccio Lopresto, that eventually was the music highlight of the evening and wonderful completion of the manifestation.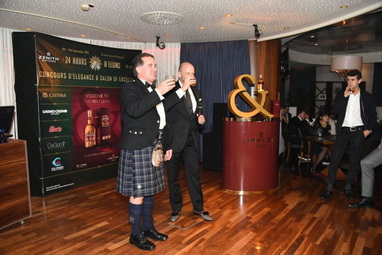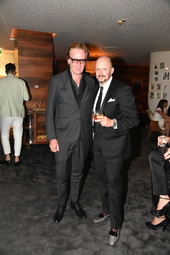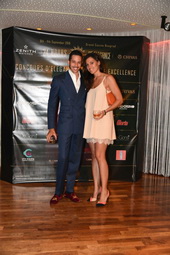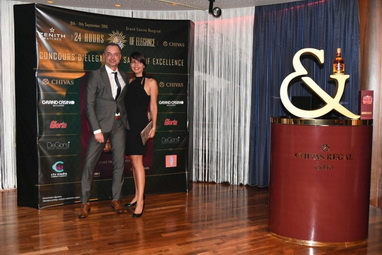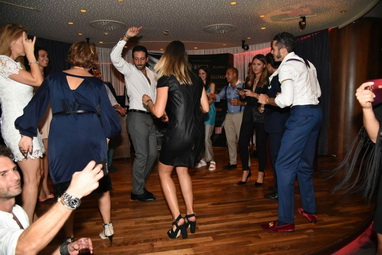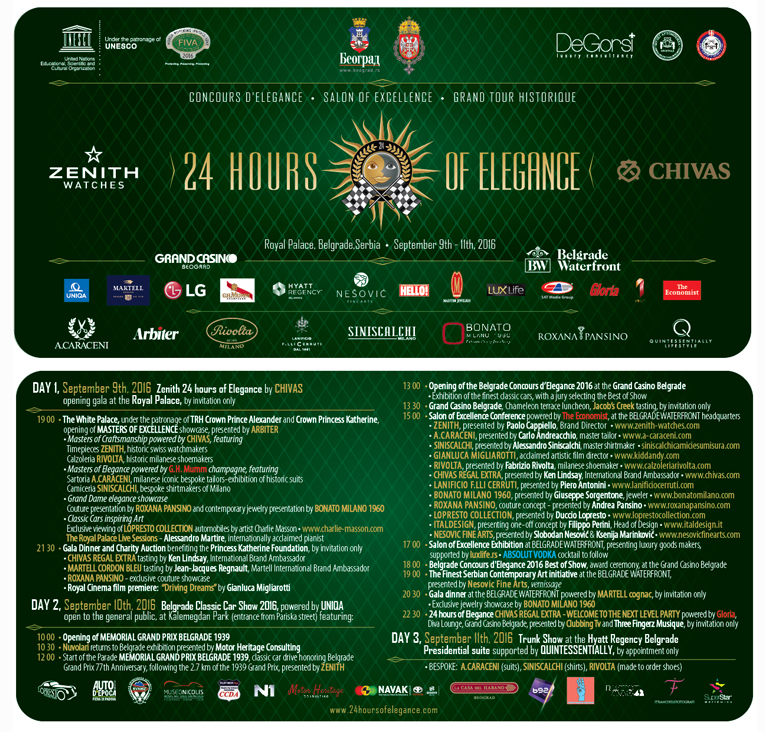 Timeline of the events during  the Zenith 24 hours of Elegance by Chivas 
DAY 1, September 9th, 2016

Zenith 24 hours of Elegance by Chivas opening gala at the Royal Palace,
by invitation only
19 00 • The White Palace, under the patronage of TRH Crown Prince Alexander and
Crown Princess Katherine, opening of MASTERS OF EXCELLENCE
showcase, presented by the ARBITER
• Masters of Craftsmanship powered by G.H.MUMM champagne, featuring
Timepieces ZENITH, historic swiss watchmakers
Calzoleria RIVOLTA, historic milanese shoemakers
• Masters of Elegance powered by CHIVAS, featuring
Sartoria A.CARACENI, milanese iconic bespoke tailors-exhibition of historic
suits
Camiceria SINISCALCHI, bespoke shirtmakers of Milano
• Grand Dame elegance showcase featuring
Couture presentation by ROXANA PANSINO
Contemporary jewelry by BONATO MILANO 1960
• Classic Cars inspiring Art
Exclusive view of LOPRESTO COLLECTION automobiles by the
artist Charlie Masson, www.charlie-masson.com
• The Royal Palace Sessions - Alessandro Martire, internationally acclaimed
pianist, performing his latest album Flames of Joy
21 30 • Gala Dinner and Charity Auction benefiting the Princess Katherine Foundation,
by invitation only
• CHIVAS REGAL Extra tasting by Ken Lindsay, International Brand
Ambassador
• Jean-Jacques Regnault
Martell International Brand AmbassadorMARTELL CORDON BLEU tasting by Jacques Menier, Heritage Director
Martell Mumm Perrier-Jouët
• ROXANA PANSINO - exclusive couture showcase
• Royal Cinema film premiere: "Driving Dreams" by Gianluca Migliarotti

DAY 2, September 10th, 2016

Belgrade Classic Car Show 2016 powered by UNIQA, open to the general
public, at the Kalemegdan Park (entrance from Pariska street) featuring:
10 00 • Opening of the MEMORIAL GRAND PRIX BELGRADE 1939 co-organized by SSIV
10 30 • Nuvolari returns to Belgrade - presented by Motor Heritage Consulting
11 00 • Photo-exhibition dedicated to the Grand Prix of 1939
11 15 • Exhibition of classic Motorcycles by SVAMZ and Grom Motorcycle Museum, Slovenia
11 30 • Classic Formulas presented by the Automobile Museum Belgrade
12 00 • Start of the Parade MEMORIAL GRAND PRIX BELGRADE 1939,
classic car drive honoring Belgrade Grand Prix 77th Anniversary,
following the 2.7 km of the 1939 Grand Prix, presented by ZENITH
13 00 • Opening of the Belgrade Concours d'Elegance 2016 at the Grand Casino
Belgrade featuring:
• Exhibition of the finest classic cars, with a jury selecting the Best of Show
13 30 • Grand Casino Belgrade, Chameleon terrace luncheon, Jacob's Creek tasting,
by invitation only
15 00 • Salon of Excellence Conference powered by The Economist,
at the BELGRADE WATERFRONT headquarters, presenting:
• ZENITH, presented by Paolo Cappiello, Brand Director • zenith-watches.com
• A.CARACENI, presented by Carlo Andreacchio, master tailor • a-caraceni.com
• SINISCALCHI, presented by Alessandro Siniscalchi, master shirtmaker
• GIANLUCA MIGLIAROTTI, acclaimed artistic film director • kiddandy.com
• RIVOLTA, presented by Fabrizio Rivolta, shoemaker • calzoleriarivolta.com
• CHIVAS Extra, by Ken Lindsay, International Brand Ambassador • chivas.com
• BONATO MILANO 1960, jewelry by Giuseppe Sorgentone • bonatomilano.com
• ROXANA PANSINO, couture, presented by Andrea Pansino • roxanapansino.com
• LANIFICIO F.LLI CERRUTI, presented by Piero Antonini • lanificiocerruti.com
• LOPRESTO COLLECTION, presented by Duccio Lopresto • loprestocollection.com
• NESOVIC FINE ARTS presented by Slobodan Nesovic • nesovicfineart.com
17 00 • Salon of Excellence Exhibition at the BELGRADE WATERFRONT,
presenting luxury goods makers, supported by luxlife.rs - ABSOLUT VODKA
cocktail
18 00 • Belgrade Concours d'Elegance 2016 Best of Show,
at the Grand Casino, award ceremony, open to the general public
19 00 • The Finest Serbian Contemporary Art initiative by Nesovic Fine Arts,
curated by Ksenija Marinkovic, vernissage
at the BELGRADE WATERFRONT
20 30 • Gala dinner at the BELGRADE WATERFRONT by invitation only
• MARTELL cognac and food pairing
• BONATO MILANO exclusive jewelry showcase
22 30 • 24 hours of Elegance CHIVAS party powered by GLORIA at Diva Lounge,
Grand Casino Belgrade, presented by Clubbing Tv and Three Fingerz Musique,
by invitation only

DAY 3, September 11th, 2016 as of 10 -15 h, by appointment only

Trunk Show at the Hyatt Regency Belgrade Presidential suite,
supported by QUINTESSENTIALLY, by appointment only
Bespoke Suits by A.CARACENI, Milano
Made to Order shoes - Calzoleria RIVOLTA, Milano
Bespoke shirts, SINISCALCHI, Milano