The Montenegrin coast became the epicentre of luxury and style last weekend during the glamorous "24 hours of Elegance" which was held for the first time in Montenegro.  This unique lifestyle event, which is dedicated to beautiful classic cars and objects of exceptional quality and craftsmanship, brought together politicians, business elite, movie stars, top models and sport legends to the breath-taking Porto Montenegro.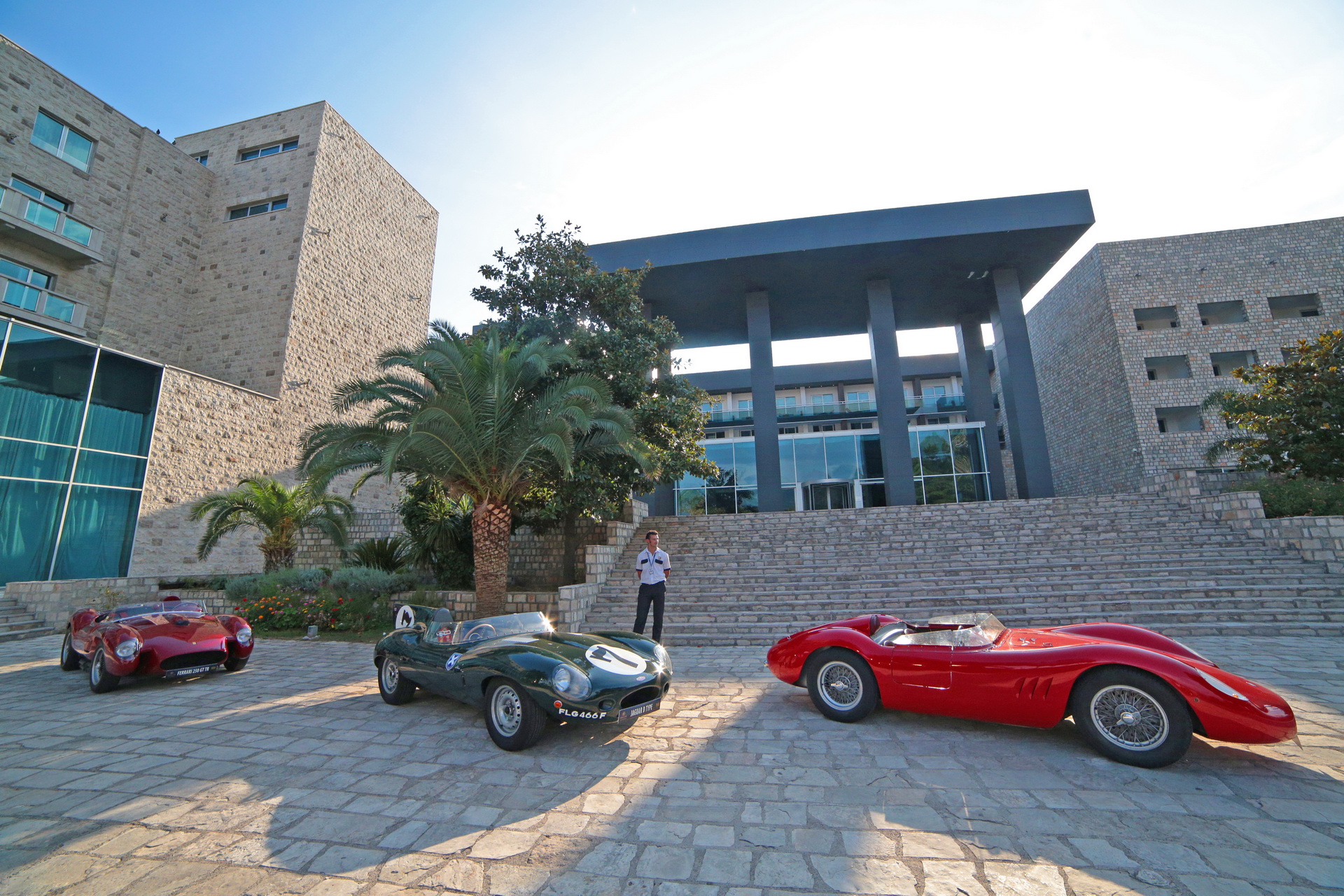 The gathering commenced with a reception on the terrace of the impressive Bruno Restaurant & Lounge Bar within the luxurious Hotel Avala Resort & Villas on Friday, July 12th at 7 pm. Our guests were able to peak into the future of luxury when Samsung presented their incredible S9 Television - with an ultra-high definition screen,  that awed all the guests, making its regional debut during the first seaside  edition of "24 hours of Elegance."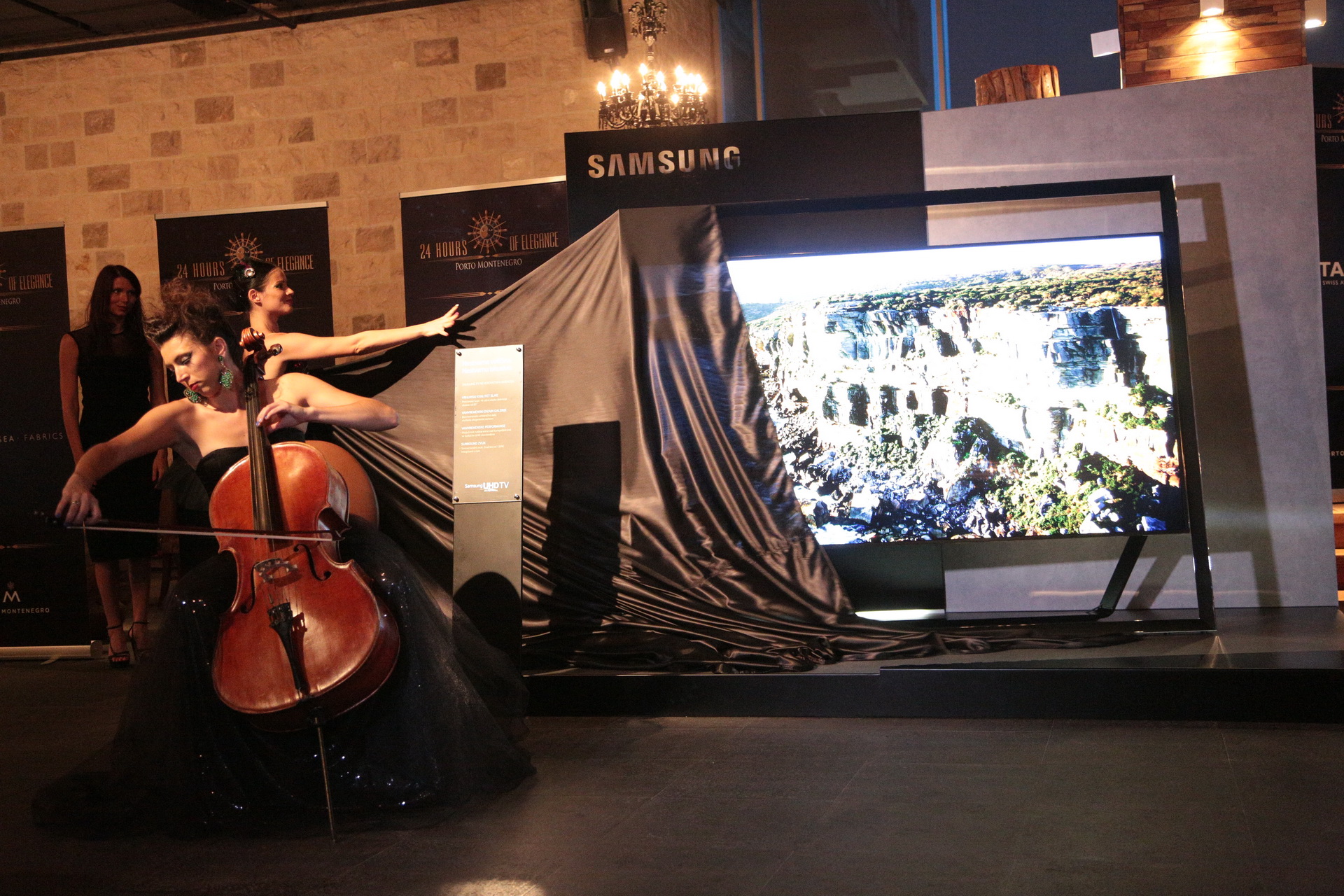 The Bruno Bar conveyed a wonderful atmosphere during a presentation of the latest collection of menswear by Italian sartorial masters – Sciamat, a brand that is synonymous with elegance and quality. Our guests were Valentino and Nicola Ricci, who were able to display their vision to our public that seemed enthusiastic about the male models in sharp suits, colourful socks, studded loafers and necktie details posing on Bruno's terrace. The evening continued within the essence of Italy with our guests enjoying an exhibition of carefully selected high-end furniture pieces by Lusso - a leader in refined and sophisticated interiors as well as TAG Heuer watches from their latest Masterpiece Collection - representing revolution in the world of watchmaking. Our evening concluded with a gala dinner by Bruno's culinary team, creating a memorable night combining stellar cuisine with sumptuous wines.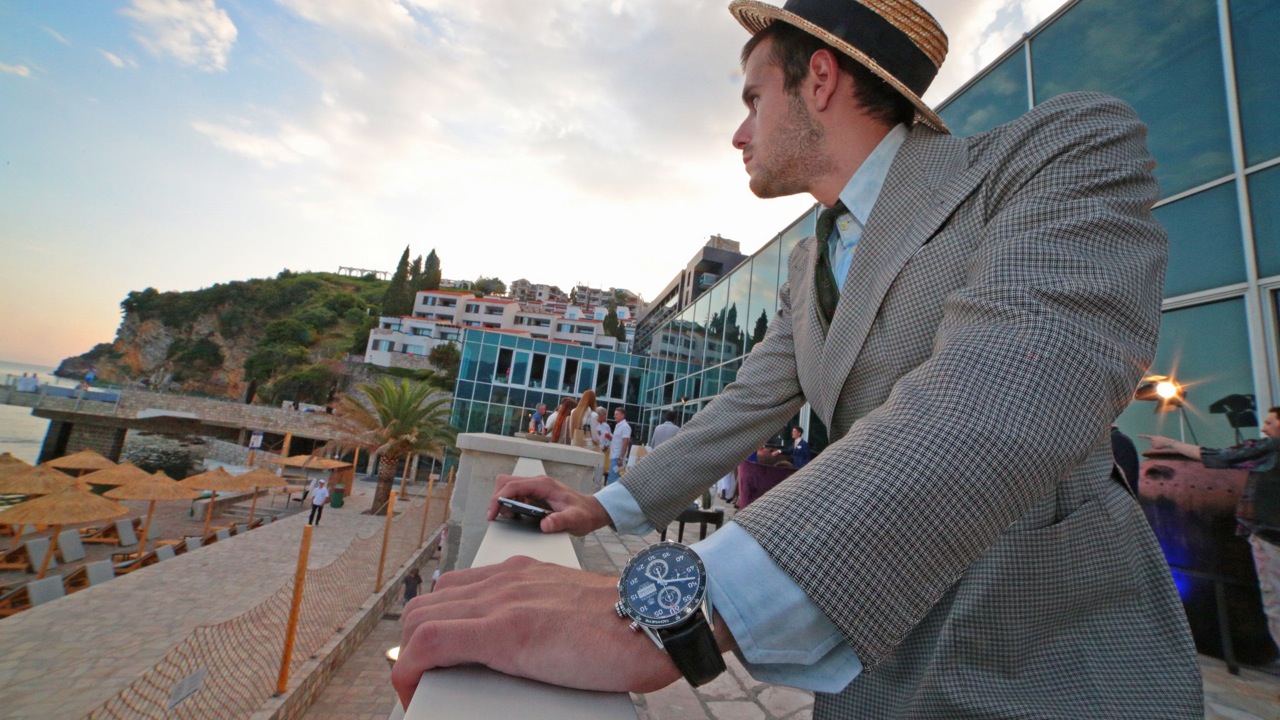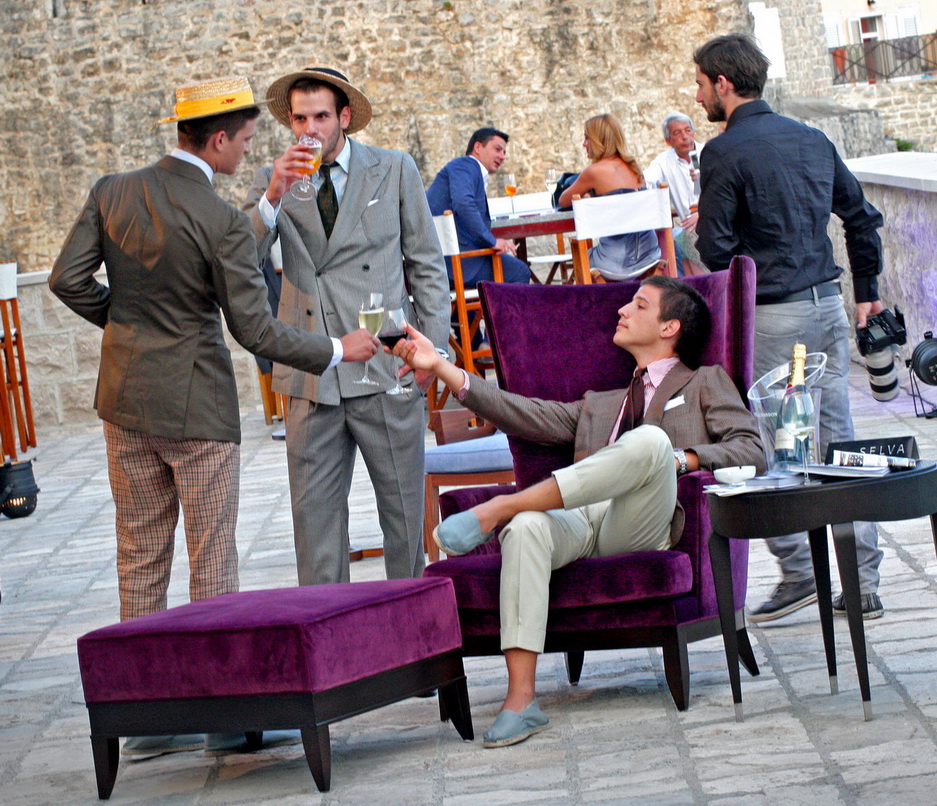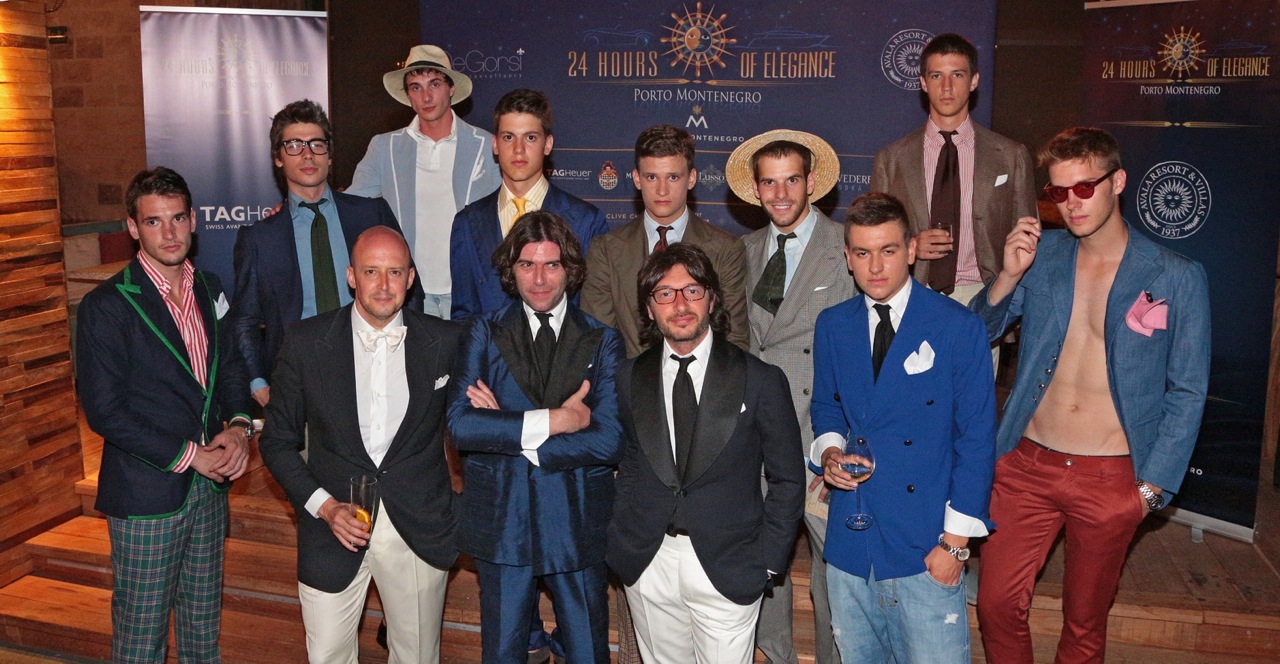 For classic cars afficionados, we presented an Allegri del Volante Classic Car Photo Session, in cooperation with the Automobile Club Allegri del Volante from Florence, prominent classic car collectors.  Classic cars that thundered across Porto Montenegro included the 1956 Maserati 200SI; 1959 Ferrari 250 GT Fantuzzi TR, and the 1957 Jaguar D Type.
Saturday, July 13th was dedicated to our "Luxury Salon" which was held at the Regent Showcase apartment in Porto Montenegro, overlooking the beautiful Bay of Kotor. On this occasion, a select few had the opportunity to meet with representatives from internationally distinguished brands known for their creativity as well as elegance and exceptionally high-quality. A number of top luxury brands included: Sciamat, the epitome of sophistication and style; Ducal, superlative made to order handcrafted shoes; Clive Christian, supreme perfumes exuding precious ingredients; TAG Heuer Masterpiece Collection, a unique line of high-end watchmaking and winner of this years's prestigious Geneva SIHH award; Urban Sea, luxurious materials for home or yacht; Lotusier, authentic, hand-made ​​items for the home and office.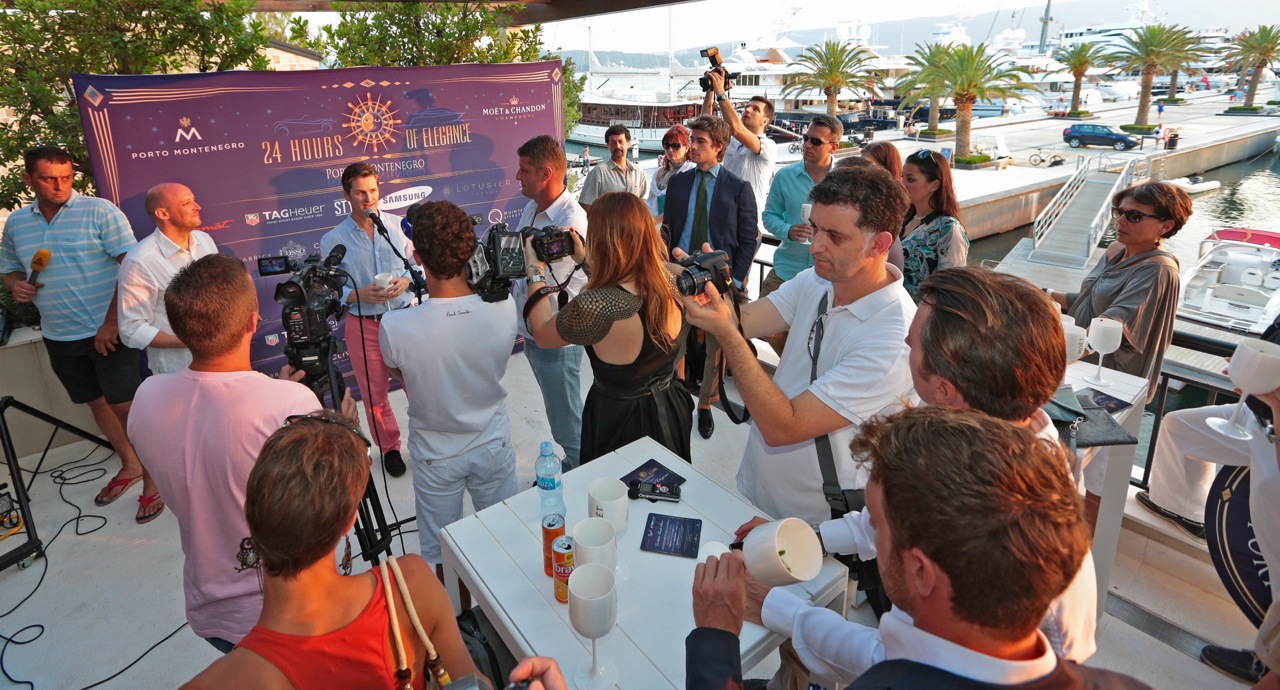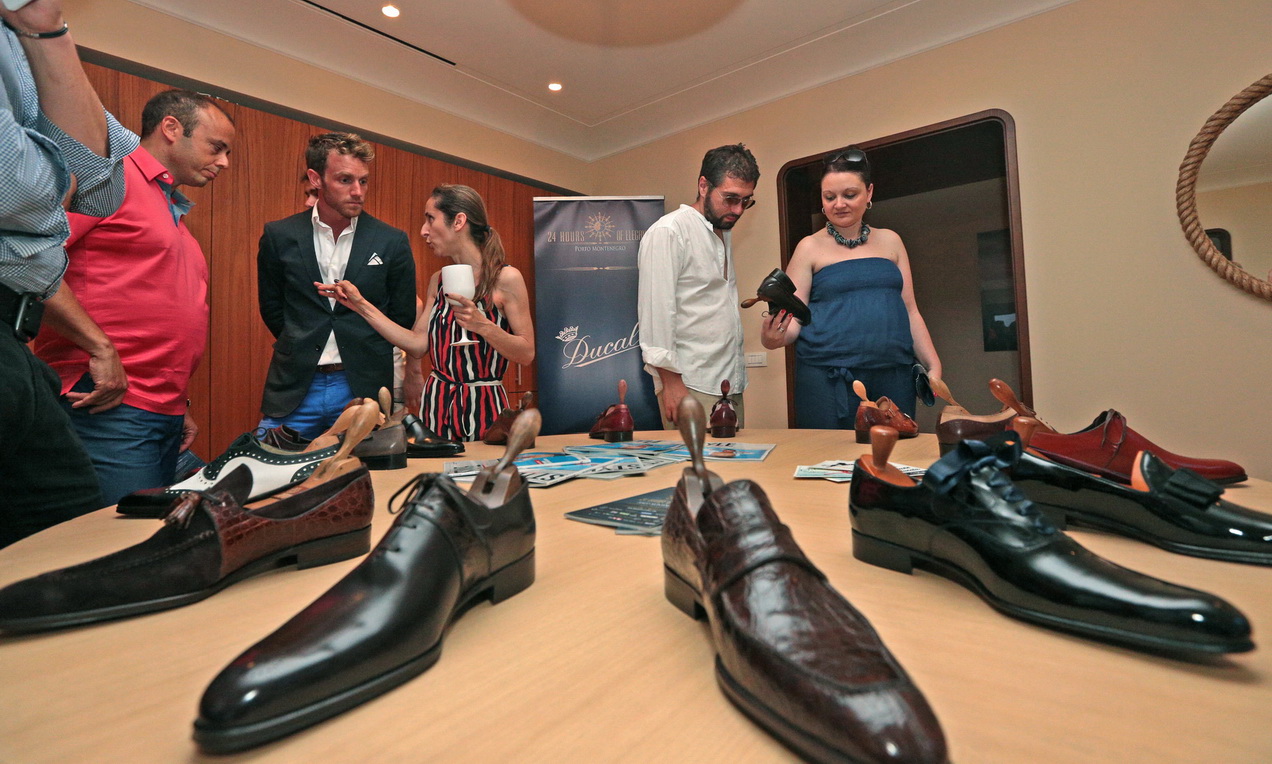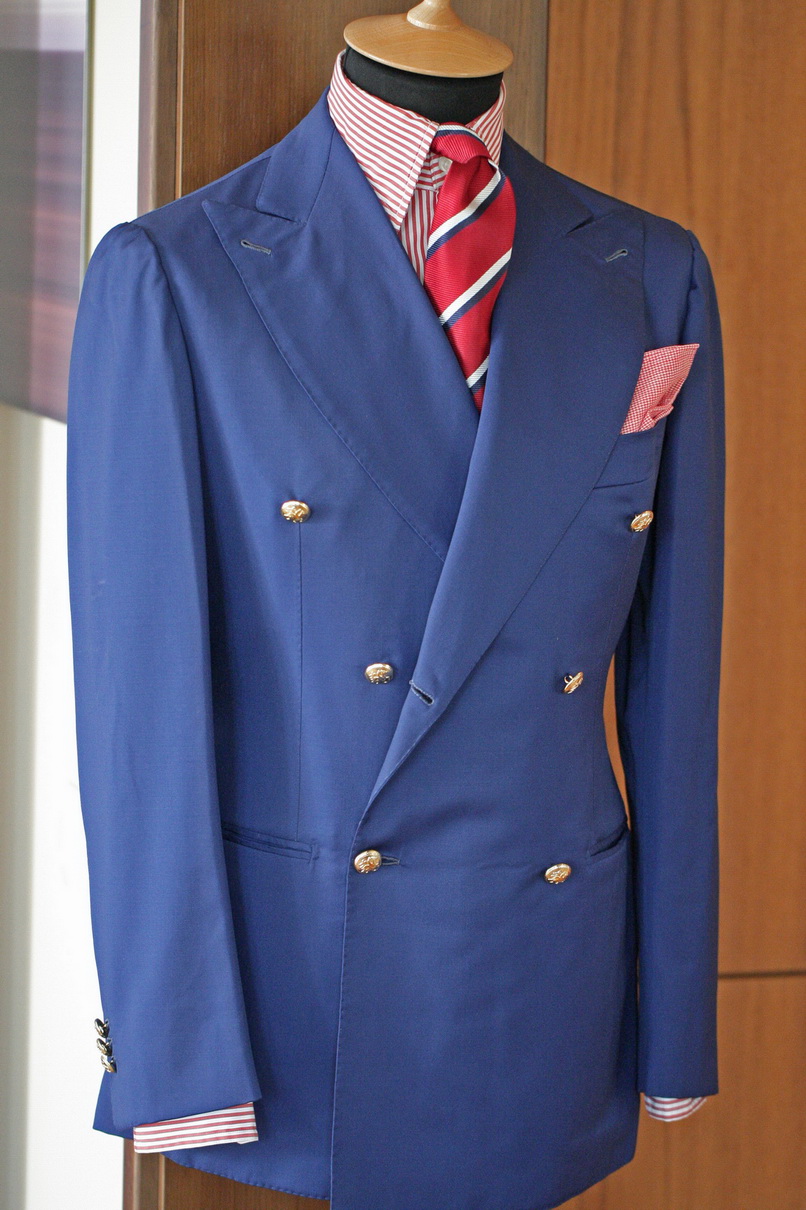 Following our day of luxury and elegance, guests were able to enjoy Moët & Chandon champagne during our cocktail which was held on the terrace of the Regent Showcase apartment.
Closing the festivities, Quintessentially "24 hours of Elegance" party provided our guests with a vibrant atmosphere and fantastic ambient at Purobeach, with the support of Belvedere Vodka and Tikves wine. Among the many guests were famous basketball players, Dejan Bodiroga and Dragan Tarlac accompanied by their spouses; flying in directly from Hollywood, actress Katarina Radivojevic; top model, Jelena Ivanovic and the Minister of Sustainable Development and Tourism of Montenegro, Branimir Gvozdenovic. Our guests also had the opportunity to enjoy a fantastic Samsung S9 performance during the closing party, shining through the night with its super clear images.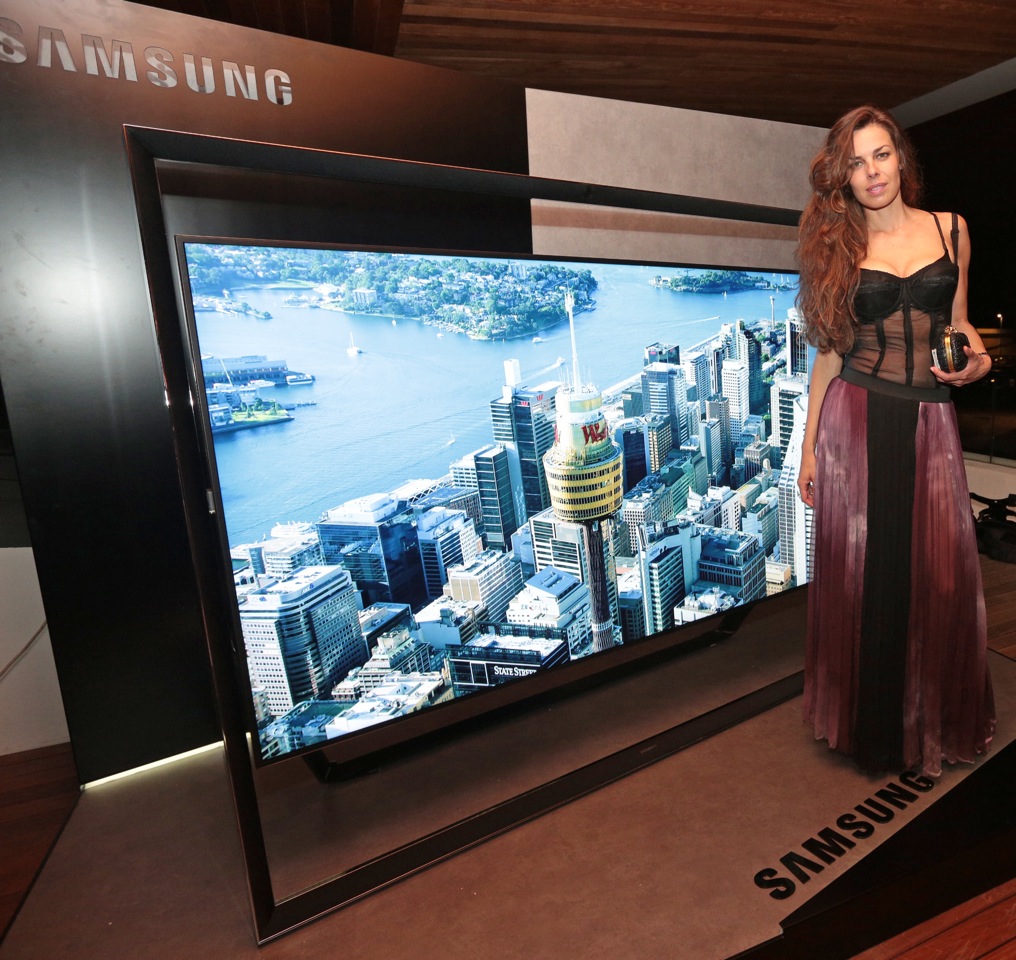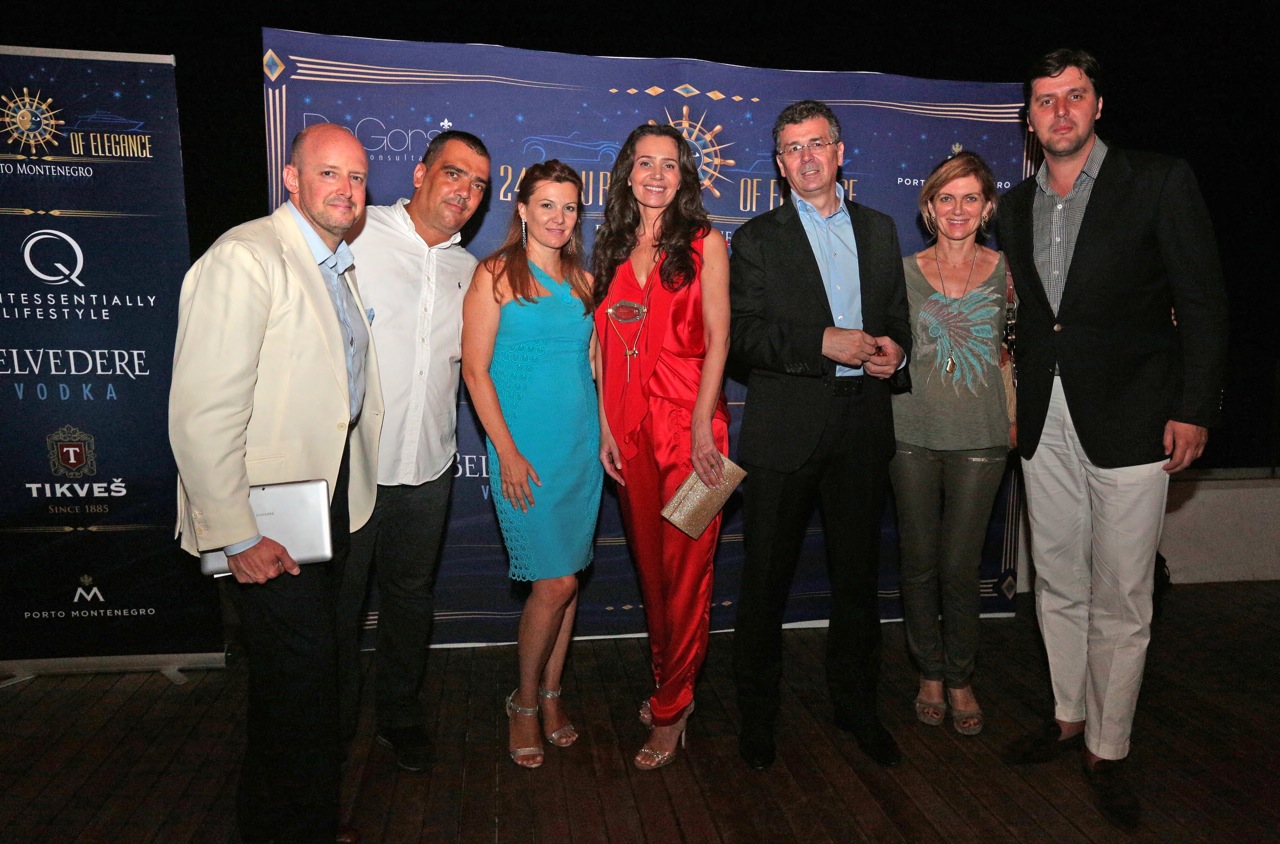 Our closing party continued into the early morning hours, as the culmination of a day filled with a variety of sophisticated features.  It was a vibrant conclusion to our "24 hours of Elegance" manifestation, representing a wonderful ending to a unique event combining different spheres of luxury & elegance for an unforgettable evening that became a symbol of prestige in Porto Montenegro.